We are dedicated to our mission of providing the highest quality products, outstanding service, and professional support before and after the sale. JOIN OUR TEAM!
At Con-Tech Manufacturing, our dedication to serving our customers and providing the highest quality product drives our efforts to build a team of professionals that is second to none. We believe the success of our business is determined by the strength, passion, and development of our team. We set the bar high in our pursuit of excellence, and we invite you to learn a little bit more about Con-Tech Manufacturing in your career search.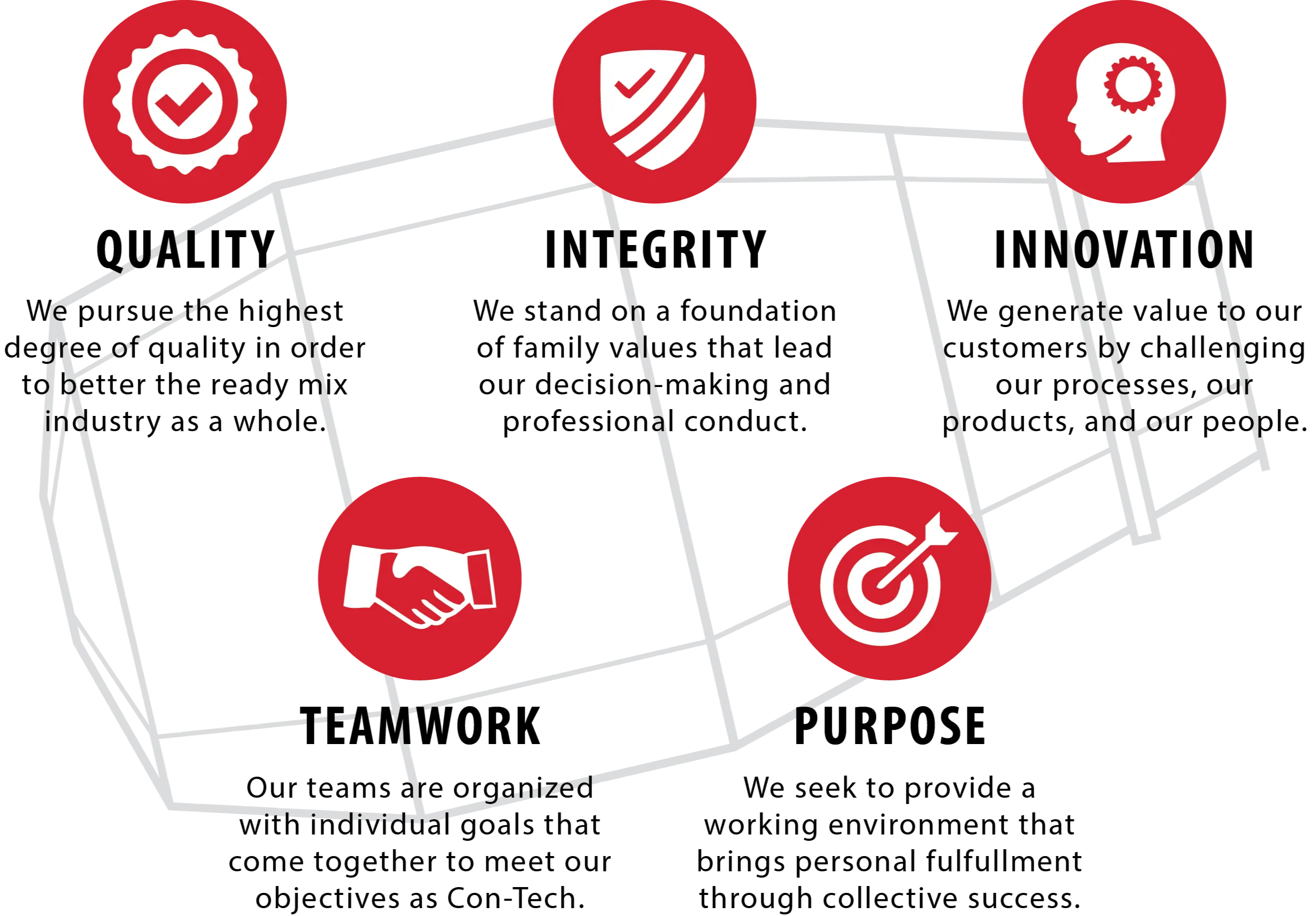 Quality, integrity, teamwork, purpose, and innovation are Con-Tech core values that we apply to our business, operations, and partnerships. As a Con-Tech employee, you are the foundation on which we pursue our goals.