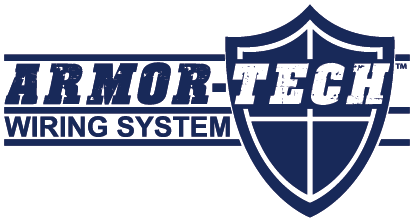 The Con-Tech ArmorTech™ wiring harness was developed in response to LISTENING to our customers. The result was the simplest, most durable harness system EVER on a mixer truck. The typical trouble areas always have been from the front pedestal back, so we re-designed that specific area with durability and ease of maintenance in mind. The heavy-duty smooth rubber cover is not affected by UV, chemicals, or concrete build-up. It is colored coded for ease of troubleshooting. The Armour Tech™ wiring harness includes 4 individual cables, so in the event, one gets damaged, you can simply replace one smaller, single cable rather than a complete harness, which saves you time and money!
---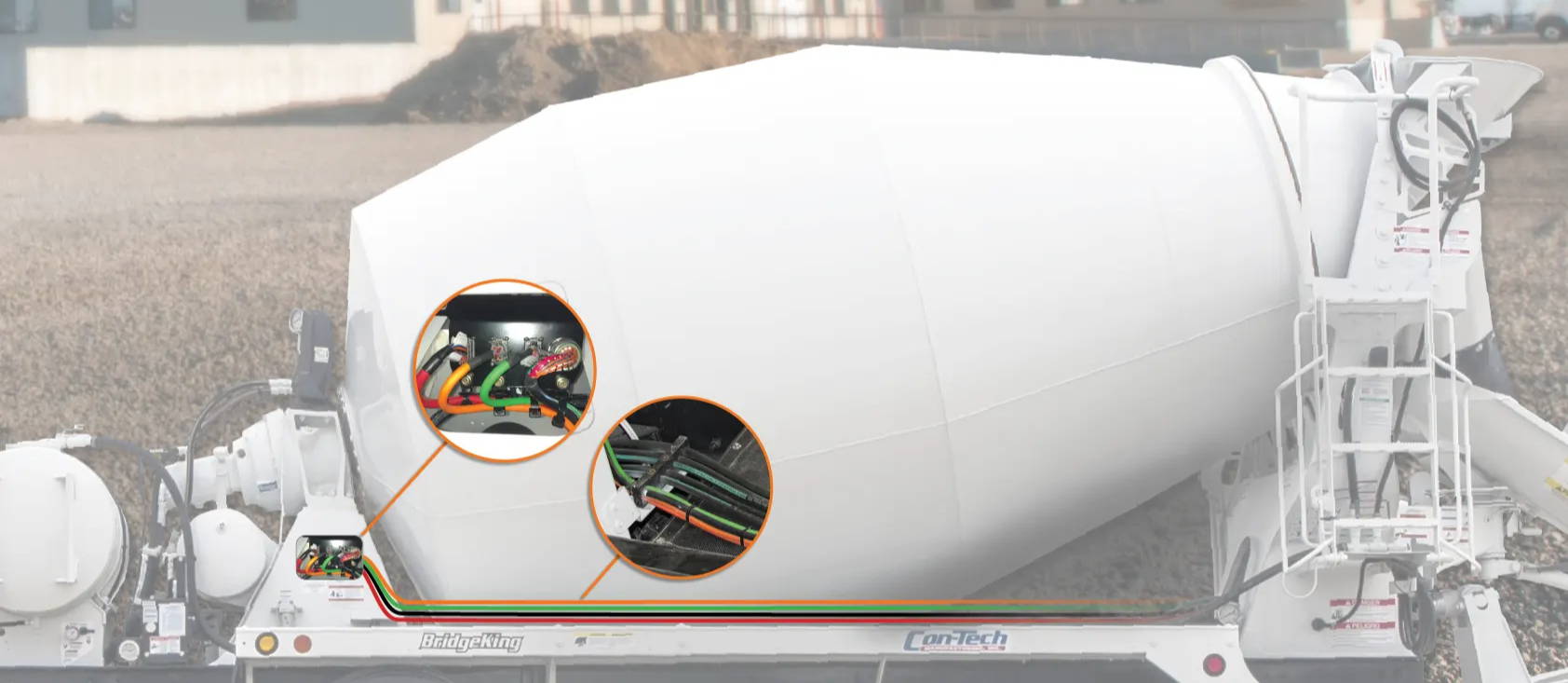 Color coded cables make identifying each wire and function quick and easy.
Black Cable Rear Pendant, Controls
Orange Cable BridgeKing® Proximity, Chute Proximity, Back-Up Alarm
Green Cable Work Lights, Reverse Signal
Red Cable Spare Circuits
---
It's What's On The

INSIDE That Counts!
Easy Access
Bulkhead connectors are located in the front pedestal to allow for simple repair if the harness is damaged.
Easy Repairs
Modular 4-part harness for easy replacement of rear wiring harness.
Save Time
Color coded harnesses
make identifying each wire
and function quick and easy.
Built Tough
Heavy duty rubber jacketed cables are designed
specifically for harsh environmental conditions.
No Guesswork
Easily isolate the bad wire to locate and diagnose
the problem quickly.
---
---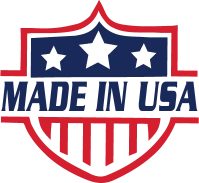 ---