We're second to none in
industry experience.
We have designed and delivered concrete mixers to every application possible in the ready mix industry. If you are considering buying a new mixer truck, don't hesitate to call and discuss your unique application with one of our specialists. Or simply call and talk with our group on what makes Con-Tech Mixers the leader in the rear discharge mixer market.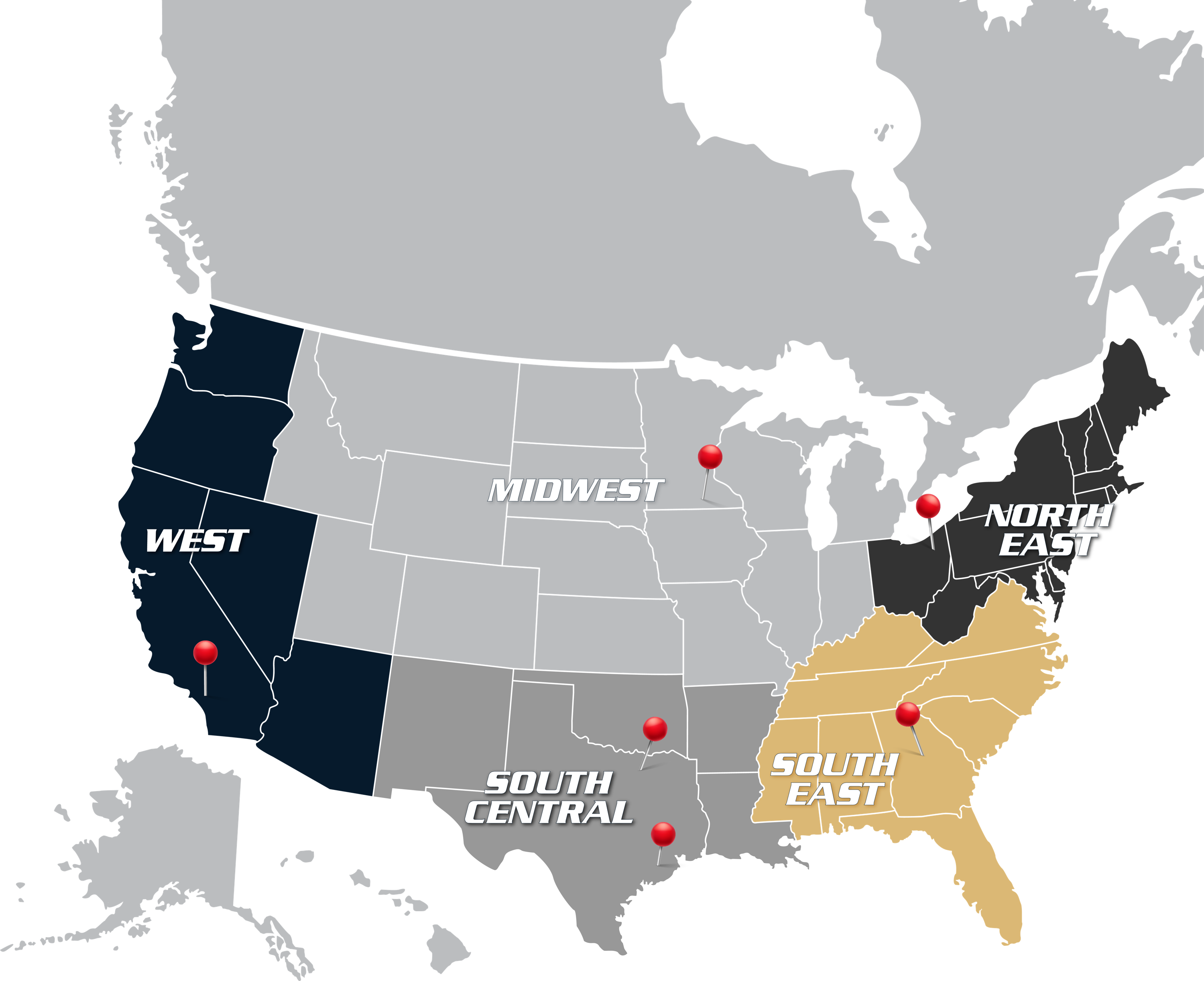 Pins indicate locations per region. Click the branch title below for more information regarding locations.
---
"When we have a truck in the shop trying to figure out a problem, the Con-Tech parts and mixer teams are speedy and helpful. It is great to work with people that actually know mixers."
STANLEY G. WARD
Shop Superintendent | Anderson Concrete Corporation
"I work for Quality Ready Mix in Corpus Christi, TX. for the past 15 years and I am really satisfied with the concrete mixers we have purchased. I can say these Mixers are very durable, rugged and get our jobs done with ease. I would also like to say that ordering parts on-line and your customer service is awesome. I have no problems in that aspect with Con-Tech Manufacturing and would highly recommend y'all to anyone looking for great Concrete Mixers for this Industry. Thanks for everything!"
DAVID S. AGUILAR
Shop Manager | Quality Ready Mix
"I'm very impressed with Con-Tech Mfg, they always have the part I need and they are very nice guys. The team is very committed to getting the customer taken care of and are willing to go the extra mile to make the customer happy. I will continue doing business with Con-Tech for the
foreseeable future."
LOUIS JENKINS
Nelson Bros Ready Mix
"Dealing with my local Con-Tech parts department is a enjoyable and delightful experience with a knowledgeable and respectful staff. Always receive my parts in a timely manner and the website is easy to navigate and order from as well."
WILLIAM MILLER
Shop Foreman