Con-Tech's Elite Mixer Control System™ is a giant leap forward in mixer controls. One-step "Auto-Mix" function allows the driver (once loaded) with a single press of a button to raise the engine RPM and put the drum into full charge to properly mixer the load. It will automatically return (after the set revs are achieved) the engine to idle and put the drum into constant speed. In transit speed (customizable from 10-25 mph), triggered functions also include hopper down, chute locked, and drum constant speed activation. Other in transit functions that are locked out are chute up/down as well as drum discharge, and a bonus is that the Elite mixer control system monitors drum direction (i.e., charge) and will KEEP the drum in charge regardless of what the cause is. This will result in less lost loads and load clean up!
The driver interface display screen in the cab is mounted high enough to stay in the driver's field of vision but does not obstruct his view of the road and surroundings. Large display icons also include drum rpm/direction, hydraulic system temperature, mix slump, drum counter, hopper up, and chute lock. All this information is EASILY interpreted from one simple to read display!
The ergonomically designed joystick includes only jobsite functions. This keeps his hands near the steering wheel and in a comfortable position.
In times where driver retention and safety are paramount, Con-Tech's Elite Mixer Control System provides the solution.
---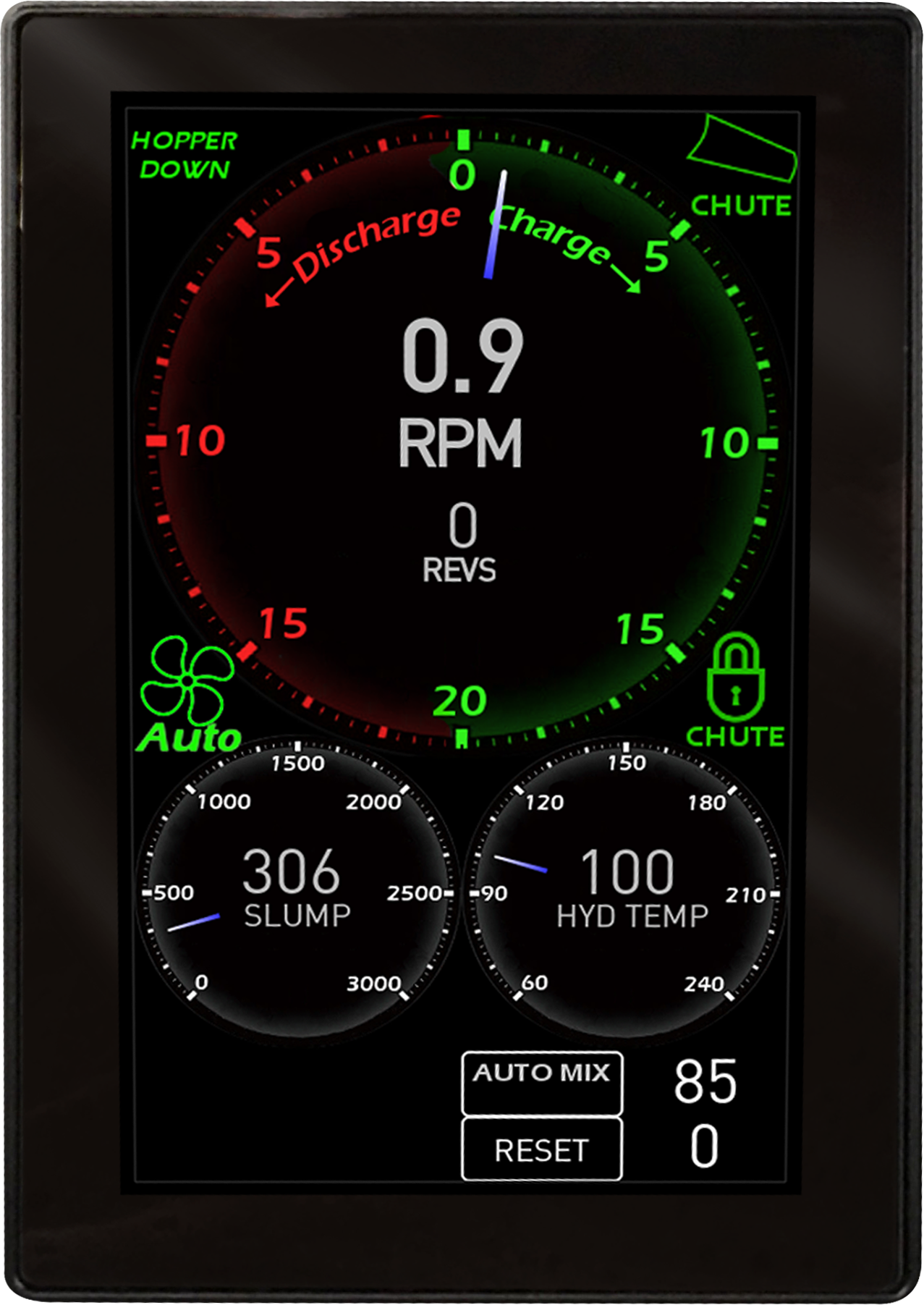 • 7" LCD color screen
• Adjustable Ram Arm dash mounted display
• Chute lock, Chute hazard, Hopper up
warning notifications
• HYD Fan cooling icon with built-in On/Off
Override button integrated on screen
• Tachometer indicator for drum RPM
• Hydraulic temperature display gauge
• Hydraulic pressure display gauge
• Re-settable and lifetime drum counter
• Built-in rear view camera
• Drum RPM and direction
• Digital hydraulic temp
• HYD fan & override button
• Digital hydraulic pressure
• Back-up safety camera integrated on screen
---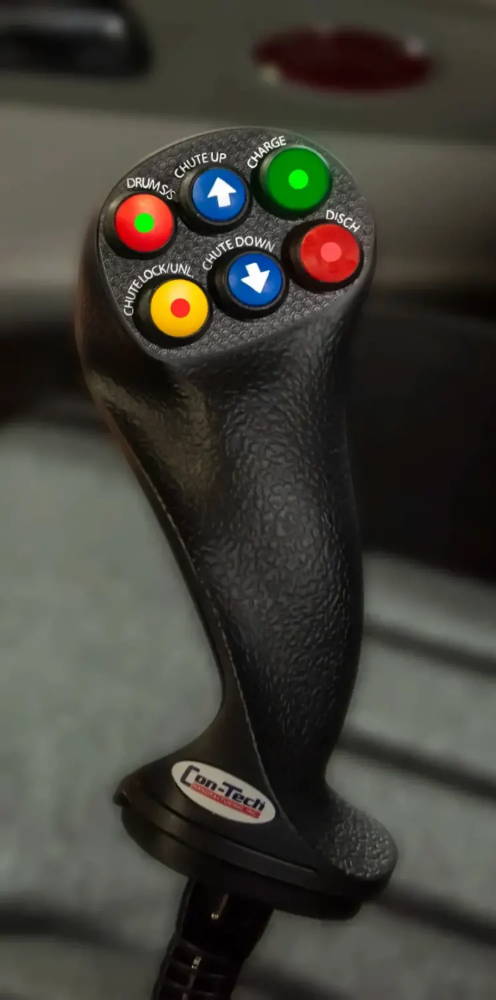 • Superior ergonomic design
• Unlimited positions for driver comfort
• Flexible Joystick controller for all primary job site functions
• Very comfortable feel
• All buttons are locked out in transit except Drum S/S so operator cannot accidentally activate any functions
• Coated flexible rod arm with long life expectancy
• Hopper down
• Chute auto lock
• Chute up/down lock out
• No discharge
• Constant speed (drum saver)
• Load protection (If drum is in discharge position while in transit the Elite Control SystemTM will correct and place drum into the charge position automatically, saving lost loads and clean up)
---
---
---

• Auto mix
• BridgeKing® axle up / down
• Constant speed drum saver
• Pusher axle up / down
• BridgeKing® axle stop
• Drum counter reset
• Work lights
• Camera on / off
• Menu / Scroll / Select
• Strobe lights (option)
• Chute vibrator (option)
• Add water (option)
• Back lit buttons
• Red LED indicators
• 1 million activations cycle life
• IP67 specification
• -40 to +185° F temperature range.
---

• E-stop
• Drum Start / Stop
• Drum Charge / Discharge
• Chute Up / Down
• Chute Lock / Unlock
• Hopper Up / Down
• Engine throttle
• Work lights
• Strobe lights
• Add water (If applicable)
• Audible and visual alarm if wireless remote is not in cradle while in transit
• If loss of signal occurs between wireless remote and chassis drum will stop automatically
• Magnetic back and belt clip standard
• Eliminates wiring to the rear of the mixer
• 120 hours battery life
• Operational temperature: -15°F to +130°F
• IP65 rating
Automatic Triggers in Reverse
• Work lights on (Override button on keypad)
• Strobe lights on (Override button on keypad)
• Hopper down (Disable optional)
• BridgeKing® axle up
• Pusher axle up
The Auto Mix function will raise the vehicle
engine RPM in a charge position until
a preset drum revolution is achieved.
After the Auto Mix action is complete the
controls will go into a constant speed
(Drum Saver feature) in the charge position.
Auto Mix Range (70-100 Revs)
---
---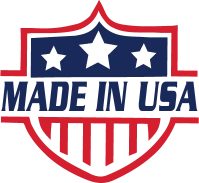 ---