READY-MIX CONCRETE COMPANY @ CTM HEADQUARTERS | DODGE CENTER, MINNESOTA
Con-Tech's 2022 expansion will house a brand new, state-of-the-art prep and paint facility, as well as increased parts manufacturing and distribution warehouse.
Con-Tech Manufacturing, Inc. reserves the right to limit quantities.

·

Prices valid 09/01/2022 to 09/30/2022

·

September 2022
Download and print our September flyer here.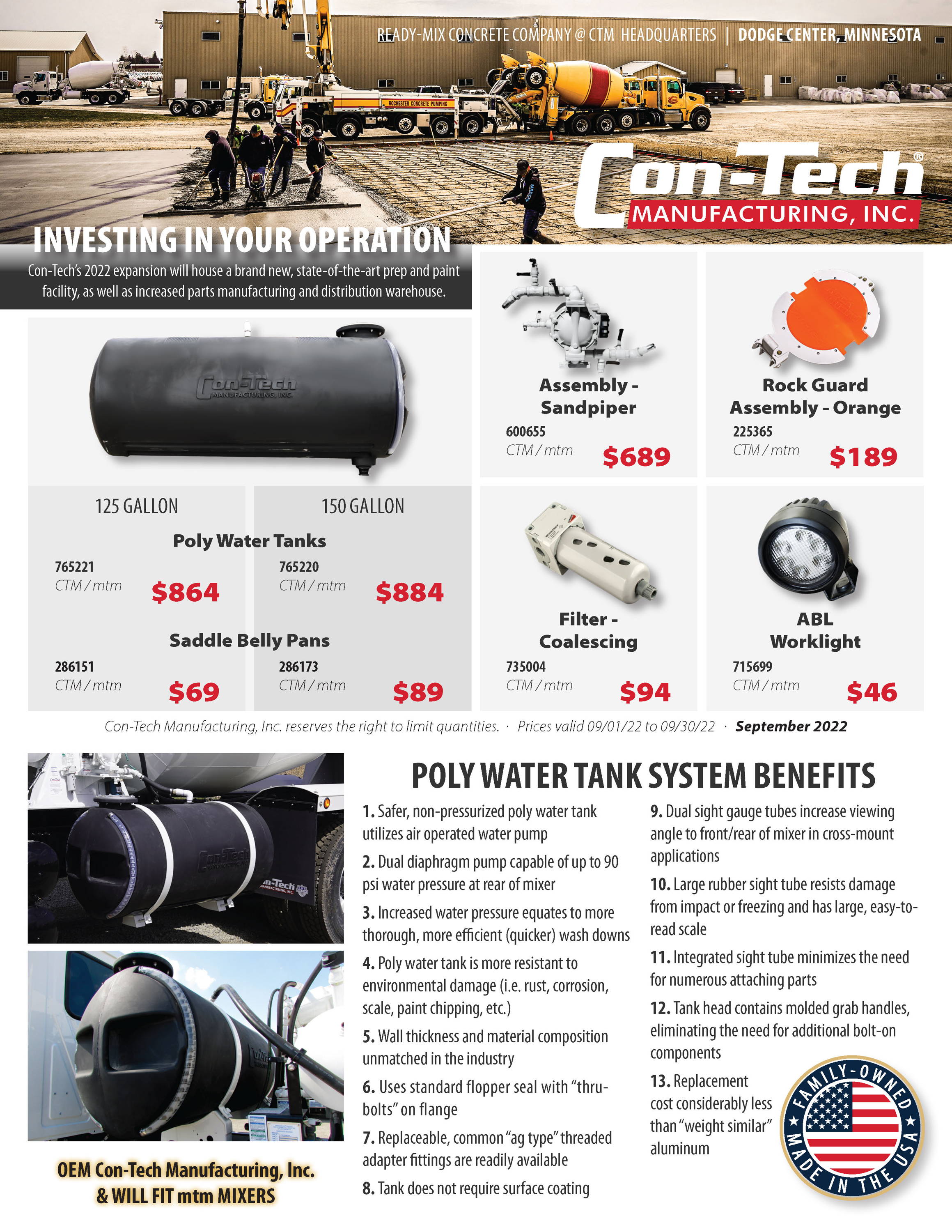 ---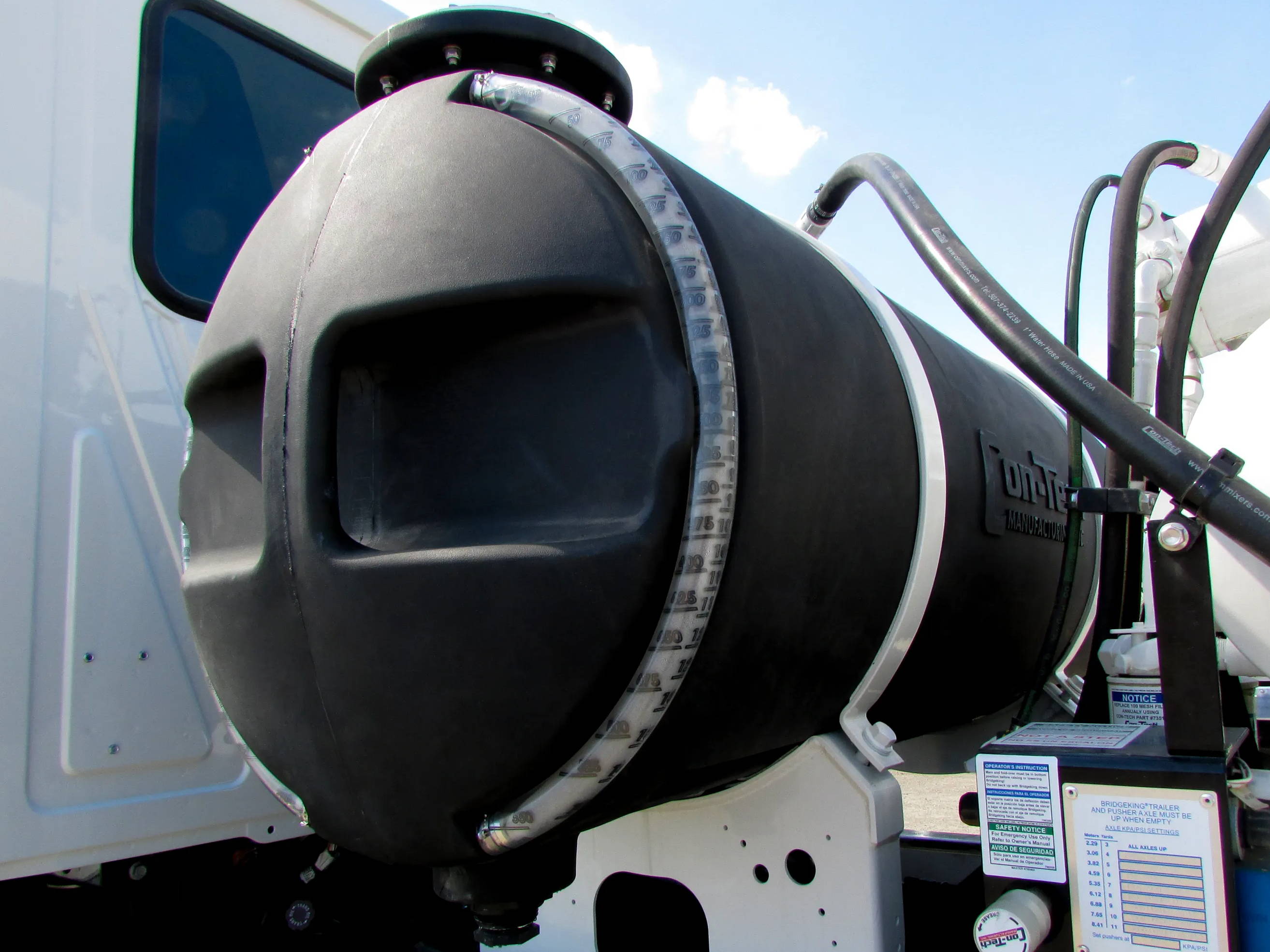 POLY WATER TANK SYSTEM BENEFITS
Safer, non-pressurized poly water tank utilizes air operated water pump
Dual diaphragm pump capable of diaphragm pump capable of up to 90 psi water pressure at rear of mixer
Increased water pressure equates to more thorough, more efficient (quicker) wash downs
Poly water tank is more resistant to environmental damage (i.e. rust, corrosion, scale, paint chipping, etc.)
Wall thickness and material composition unmatched in the industry
Uses standard flopper seal with "thru-bolts" on flange
Replaceable, common "ag type" threadedadapter fittings are readily available
Tank does not require surface coating
Dual sight gauge tubes increase viewing angle to front/rear of mixer in cross-mount applications
Large rubber sight tube resists damage from impact or freezing and has large, easy-to-read scale
Integrated sight tube minimizes the need for numerous attaching parts
Tank head contains molded grab handles, eliminating the need for additional bolt-on components
Replacement cost considerably less than "weight similar" aluminum
---